July
, and he's finally finished.
There he is with his pretty brown coat on.
And from the back (so you can see the little vent in the back of the coat, like Ten's in the show.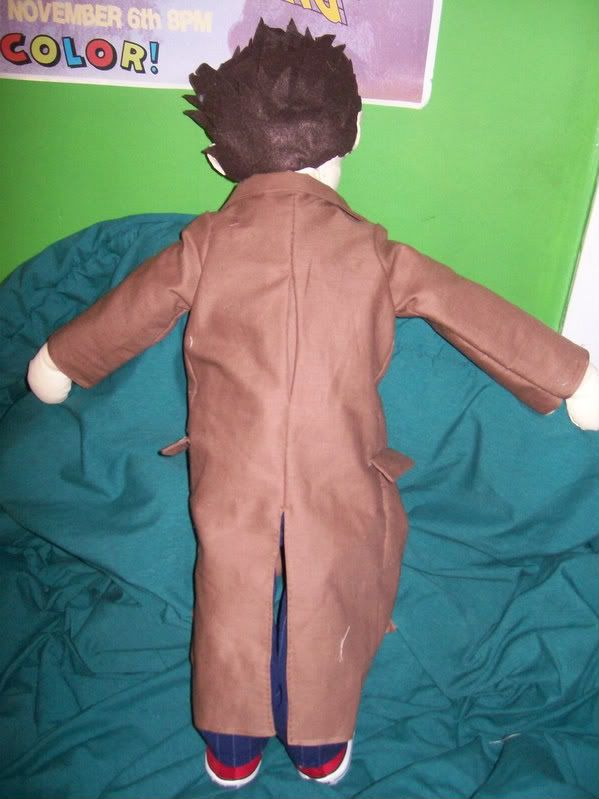 And without the coat, in just his little blue suit.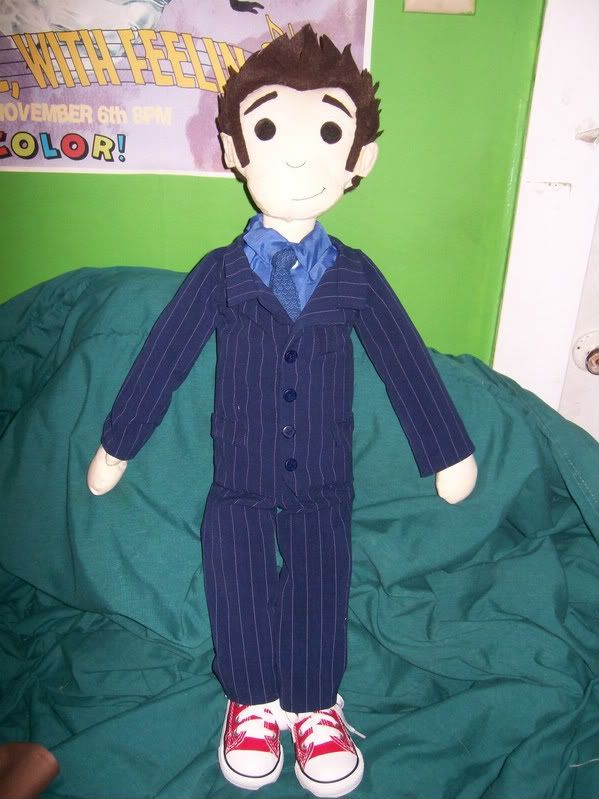 The back of his head, so you can see his crazy hair. It's all layers of felt sewn down on top of each other to produce the insanity of Ten hair.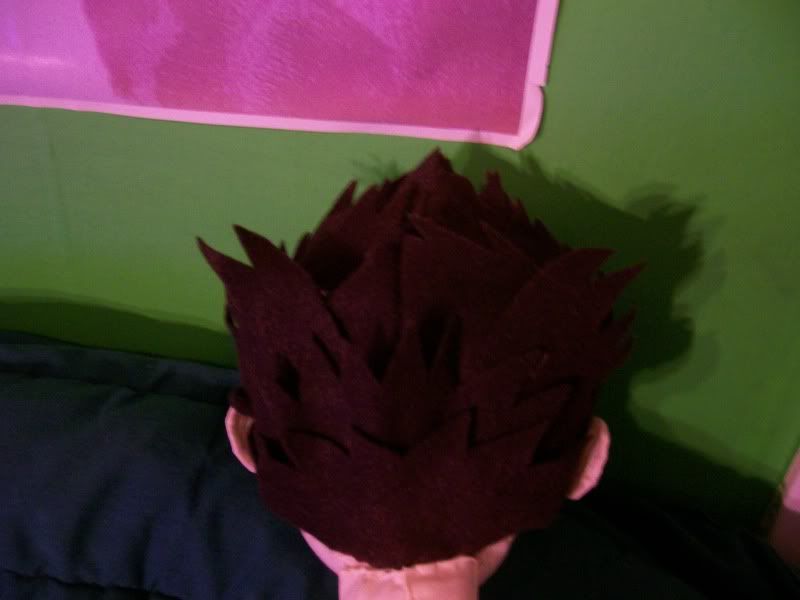 And his accessories - his fob watch, psychic paper, and his sonic screwdriver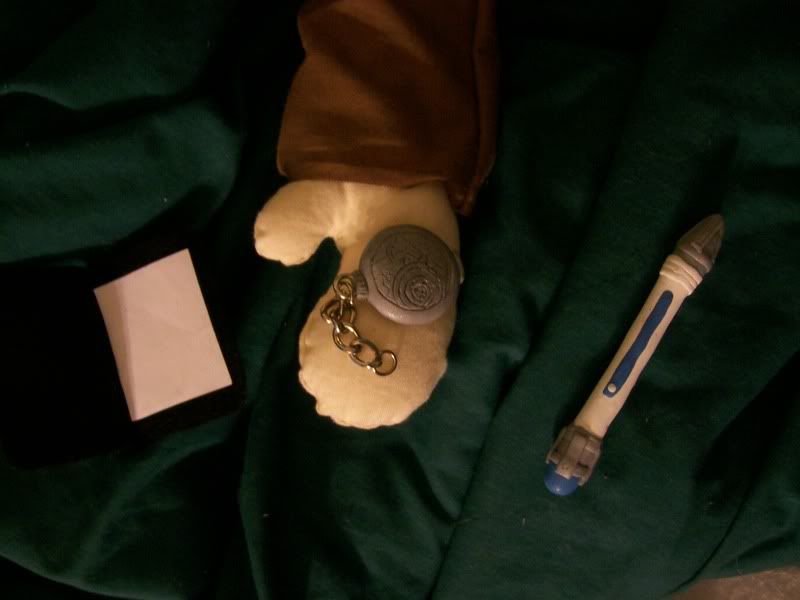 And, when he takes his shirt off, you can see he has two hearts :)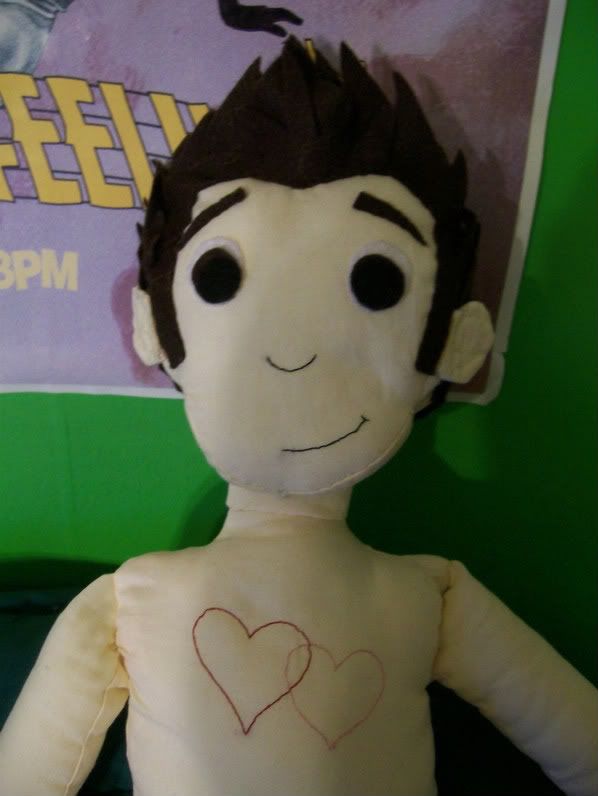 The only thing I didn't make are the little converse (they are adorable, though). His pocketwatch and sonic screwdriver are made out of sculpey (with a little bit of a keychain for the watch chain). The rest is fabric - felts and broadcloths and suiting and a bit of polyester.
And, as for upcoming projects . . .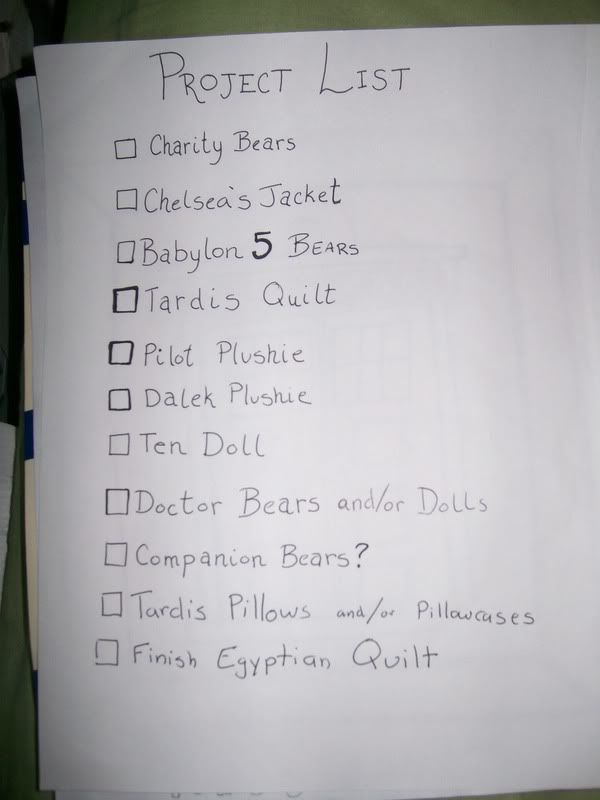 Even crossing out the Charity bears and the Ten doll as completed (and of course adding the L doll and PK vest et al) I'll probably be working solid through August at least to get all this insanity done. But for some reason, that makes me happy :)
Fiiiiinally, my Ten Doll is done! I've been working on him since